May 2, 2012. I want to sum up some issues that I think would be helpful for folks that are building Eider from paper plans. I would like to say that this is what I found. Other builders could be of a totally different opinion.
1. I would not cut the top of the transom until the hull is built and turned up right.
2. The measurement of the foot of the sail and the boom are very different. I would personally go by the foot of the sail when building the boom and then add 12 inches. This way it can be cut to fit.
3. There are no measurements for the gaff. I would get that measurement from the top of the main sail and add at least 12-18 inches. This again can be cut to size.
4. I abandoned the welded goose neck on my tabernacle and cut the aft points off the top of the tabernacle and made a boom with jaws. If I were to build a goose neck, I would build an assembly that rotates both up and down and side to side. I would also build the tabernacle's back plate larger from top to bottom, so the goose neck assembly can be bolted to its proper location.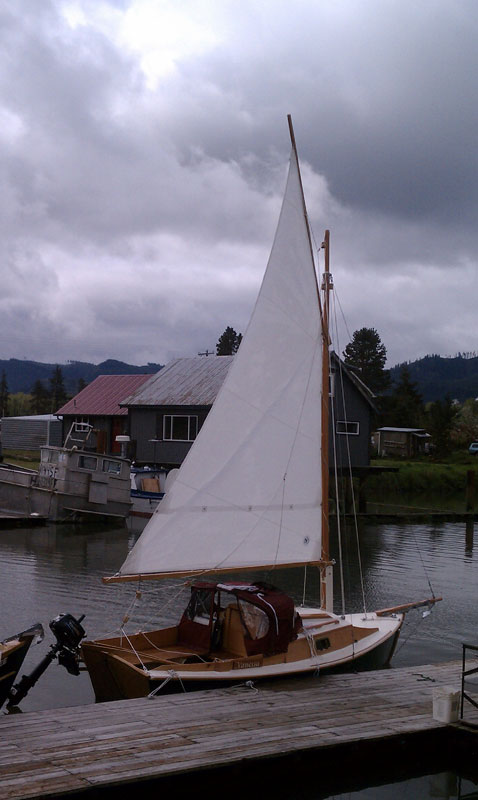 Building Sam Devlin's "Eider" was one big good time! My hope is that anyone that builds her has as much fun as I did. I can't wait to sail her.
Happy building!!!